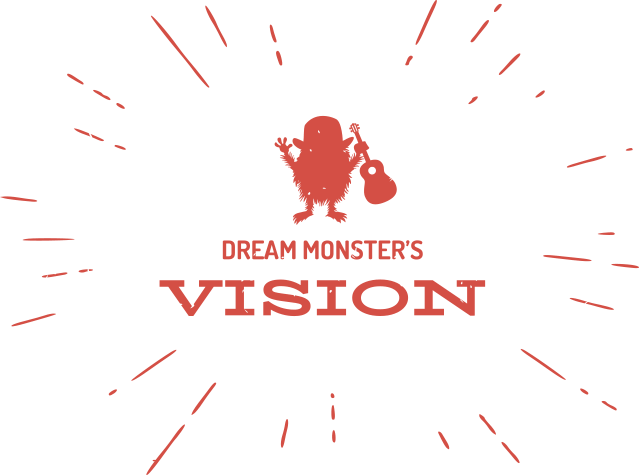 Here at Dream Monster we produce various music in small numbers every day, living by our motto, "Be the monster which can achieve your dreams."
We undertake all kinds of production associated with music, such as the composing and arranging of music, writing lyrics, production of records, and production of artists.
In addition, we produce a wide variety of music from Japanese pop, anime music, and Japanese idol songs to the soundtracks.
We offer our high-quality music not only to Japan but to the entire world.

Our company is not simply a management office.
It is a creator group, where our creators can generate new ideas as a whole.
With this advantage, we always allocate the highest priority to the quality, which exceeds customer expectations and we call "DreMon's Quality."
We aim to be the company that can fulfill the dreams of anyone who listens to our music.